Intruder Alarm
Safeguard Secured always Install quality Intruder alarms and we ensure high security measures are at the top of our list. It's an investment in the safety and security for your home or business that will reduce your risk of being a victim or crime that will bring you tranquillity.
Intruder Detectors, sounding alarms

Intruder warning devices, deter intruders with an audio warning

Lighting Systems, PIR lighting detection

Safeguard Secured form partnerships with NSI NACOSS Gold Medal installers.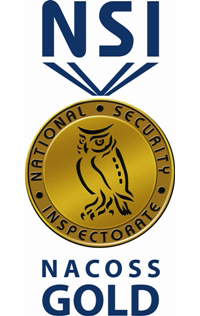 NSI is an acronym of the National Security Inspectorate. The NSI is anindependent, not-for-profit approvals body that inspects companies providing home security, business security and fire safety services.
The prestigious NSI NACOSS Gold Medal is only awarded to companies who can demonstrate a long term track record of performance and evidence of reliability and stability, so you can be sure that every one of our installation and service agents are the very best.
Also using our remotely monitored CCTV packages including an Internal alarm system you could benefit from one of the most superior monitoring centres in the UK with excellent standards approved by BSI, SSAIB and SIA.